Guitar Tab
Compose, sequence and playback songs in guitar tab format, meaning any compositions can be easily translated to and played in real life.
Fretboard
Full touch screen fretboard means you can quickly and intuitively enter your tab rather than struggle with a standard numpad
Editing
Intelligent interface and gestures means you can edit your tab faster than any other app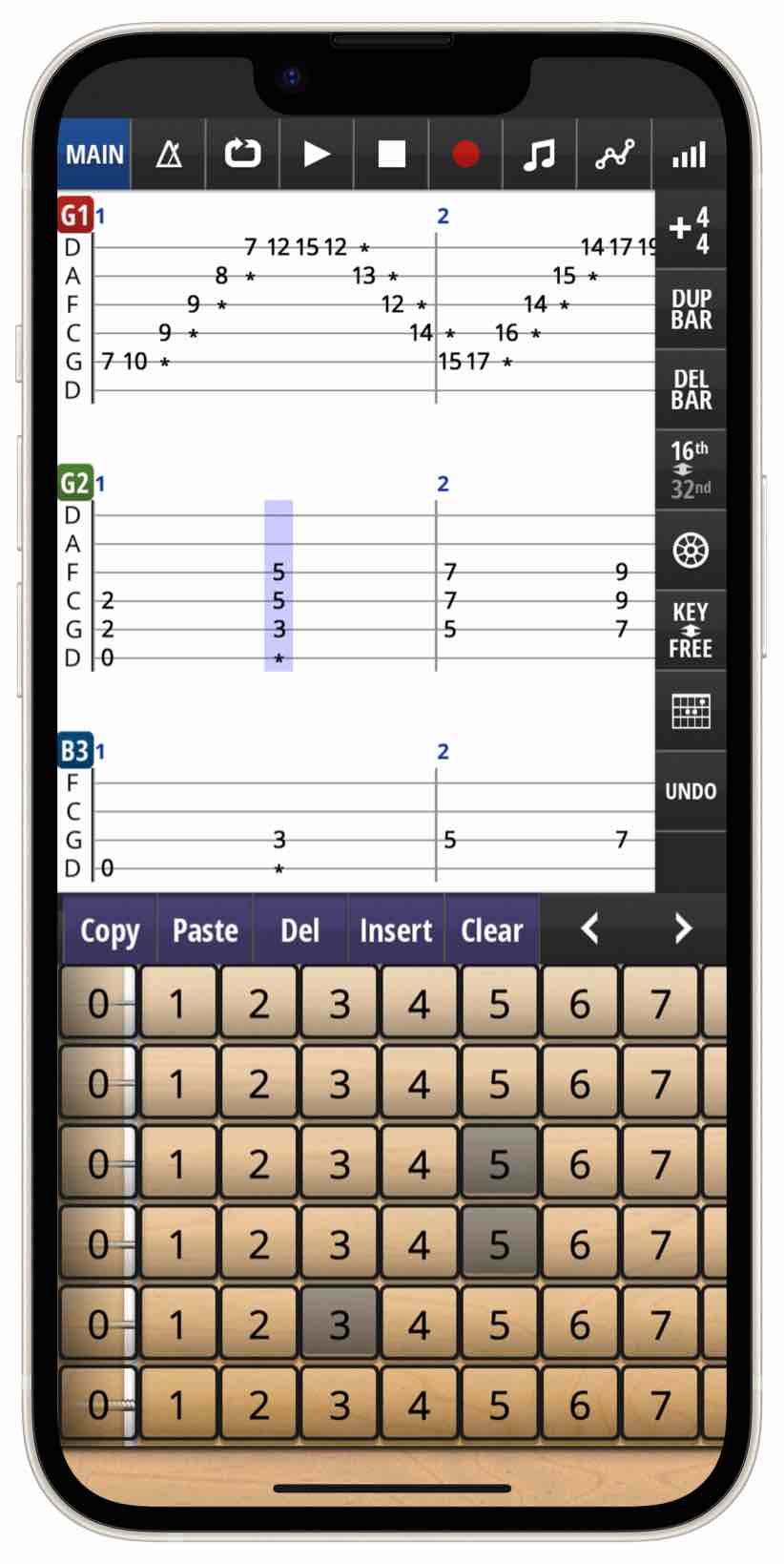 Instruments
Load up to 16x Guitar / Bass / Drums. Use Midi and Inter-App Audio 'instruments' to invoke and sequence background apps/hardware.
Automation
Easily program tempo, volume, stereo panning and key changes to occur at the right part of your song
Record
Perform your notes directly into the app and record mode will transcribe them as you do